Want to start Amazon business on budget by selling known products?
The
 

Simplest

 

Overlooked Amazon FBA

 

Method

 

and
Why You're

 

Missing Out

 

if You're Not Embracing it
Discover how you can start selling now with no need to import anything from China!
Do you want to get results as you see below?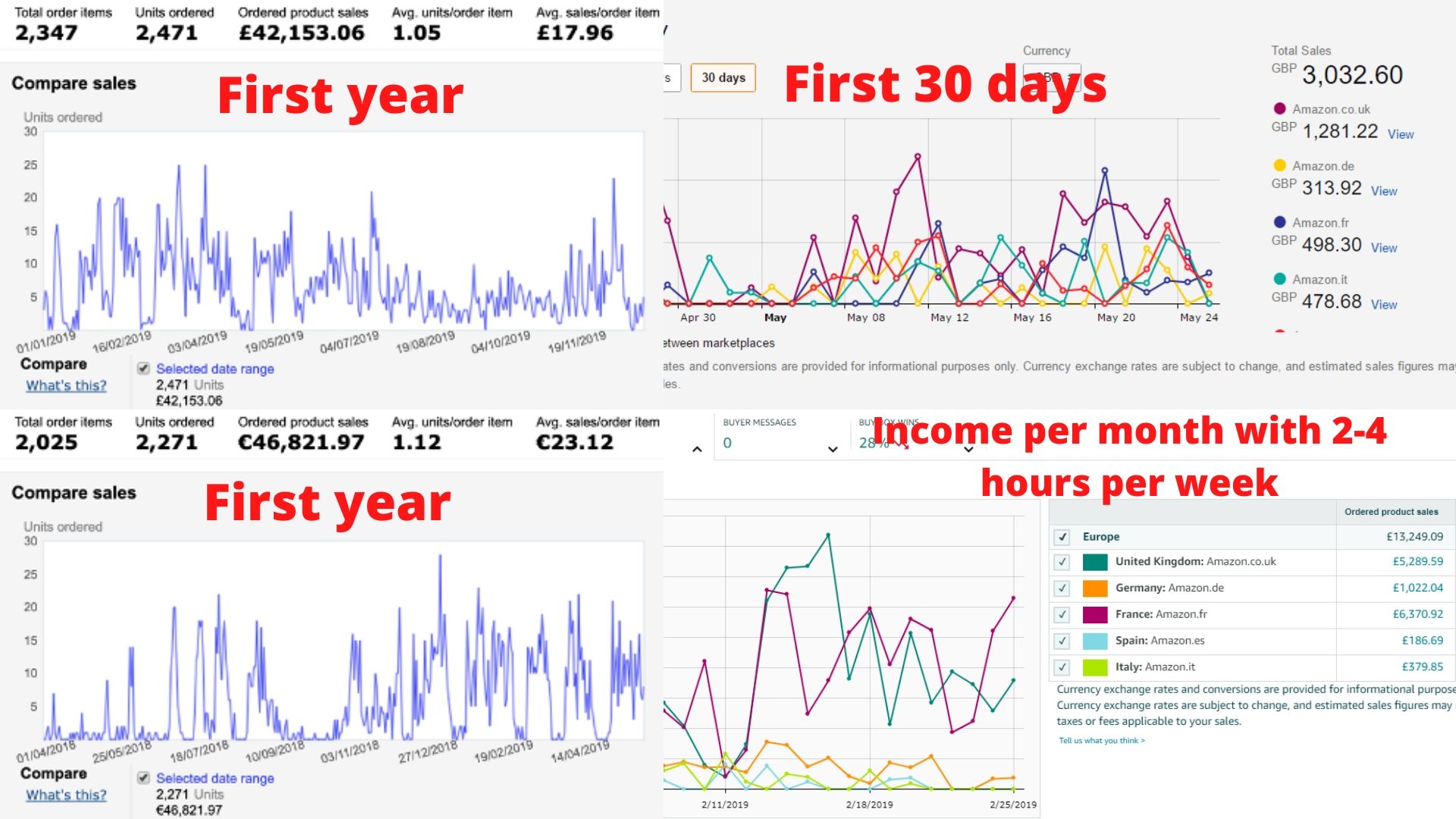 How About Getting Sales In Your First Week Of Selling On Amazon?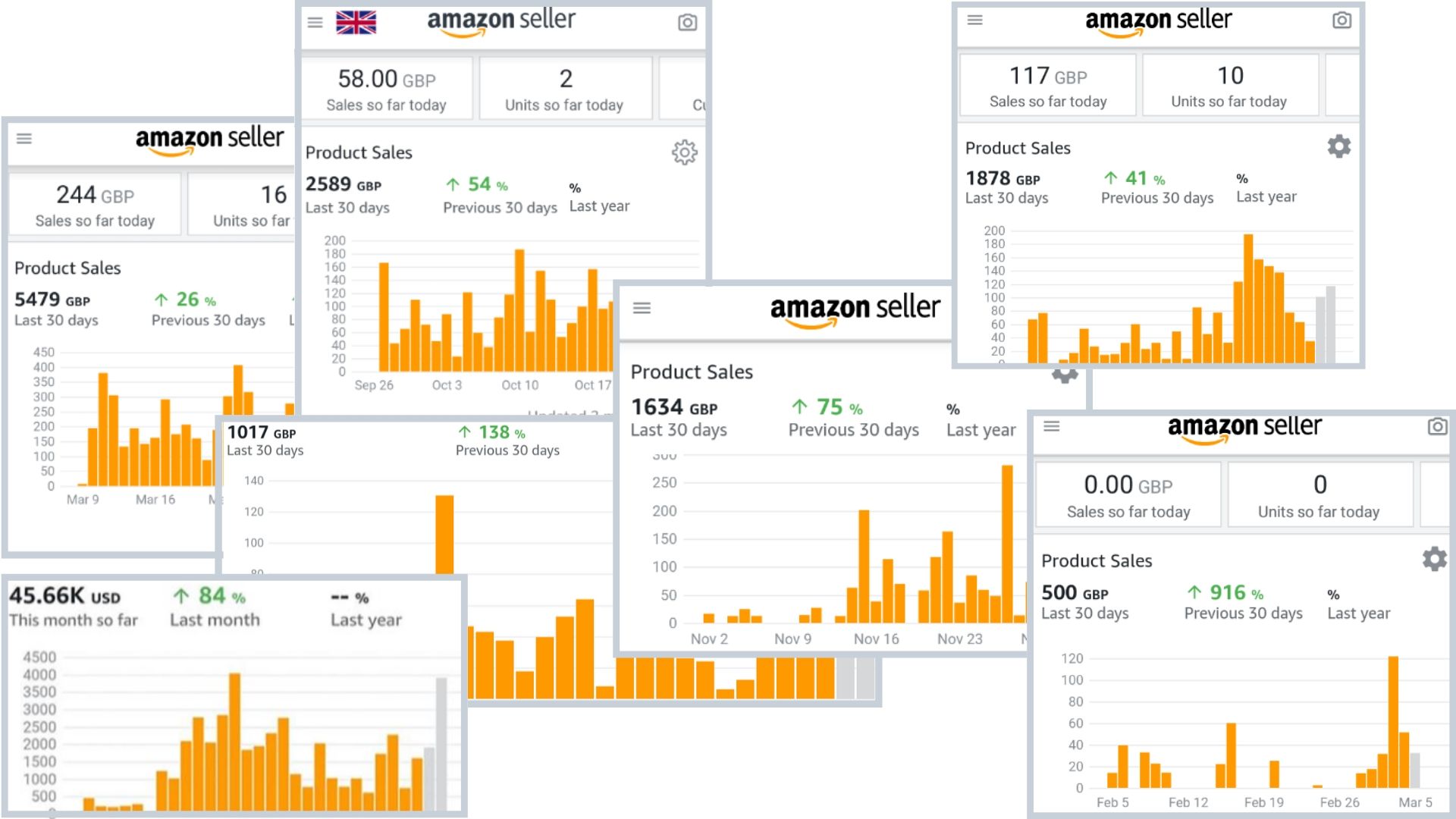 Are you fed up of watching endless videos of people 'making money' online (as they claim)?
Do you want to start building real business?
Maybe you are a single parent or a mother stuck at home and want to add additional income?
Maybe you are overwhelmed and stuck procrastinating without making any progress
Or maybe you are struggling to chose which online business to pick
The main thing I think we all shared in common is that none of us started out successful.
We all started out, pretty much, clueless and confused about what we were doing.
None of us knew how to get started nor what it takes to make a real full-time living online.
The majority of us, myself included, had some major financial setbacks, technical hurdles, and a lot of emotional frustrations before we saw any hope of success.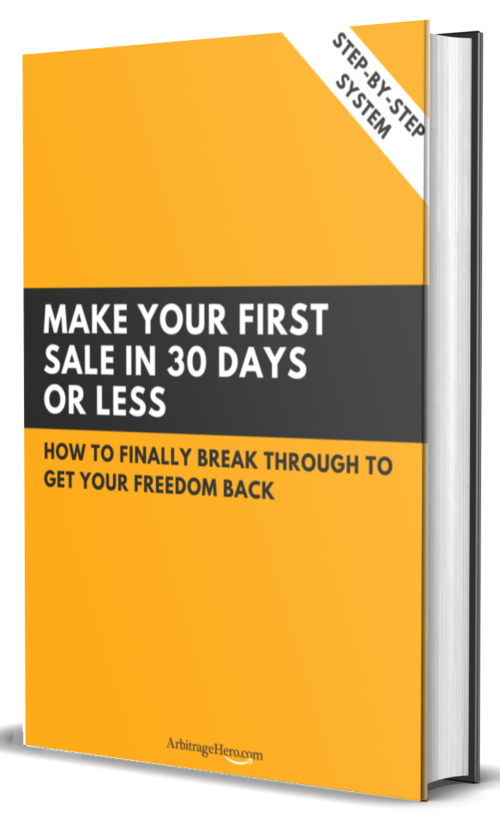 Download The Amazing Free EBook & Discover How to Start Selling On Amazon In Less Thank 30 Days With No Experience…
Discover how to pick the right Amazon selling strategy without risking to lose your investment
Learn how to pick profitable products from well-known brands that already sell well on Amazon to make sure that your inventory sells fast
Discover 'Amazon Seller Evolution' path to predictably grow your business and naturally move it from one stage to another.
Avoid mistakes that most people do when jumping into Amazon FBA that 'costs an arm and leg' to them and see how you can get started on a very tight budget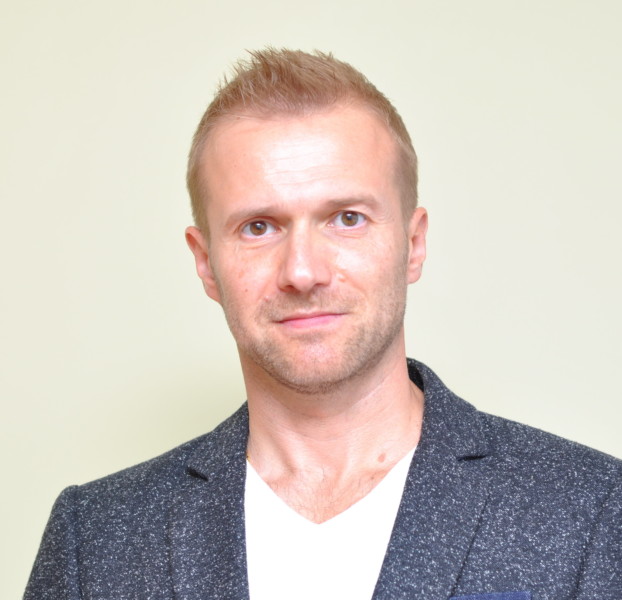 About The Author – Dr. Max Vershinin (Max V)
My name is Max and I am Russian living in the UK.
I have a great wife and two kids, one of which has special needs.
This is my big WHY and everything I do is for them.
I have a Ph.D. in Computer Science and have launched multiple products, like Social Link Machine, vRankerPro and vMarketerPro with thousands of users using them.
I believe that Amazon FBA (Fulfillment By Amazon) is a great business model that anyone can start with any budget.
Unfortunately, most people are doing it wrong.
I want to help people like you to see quick success with Amazon business.
Disclaimer: This website in no way is affiliated with FaceBook or any FaceBook entities. Once you leave FaceBook the responsibility no longer is on their site. We make every attempt to clearly state and show all proof. We do not sell your email or any information. Can-Spam compliant. If you have any questions please feel free to use the contact link in the footer.